20 September, 2017
Sparaw is a well-known brand in Buenos Aires that sells cold-pressed juices and vegan food. They really care about nourishment and about taking care of the planet, using 100% organic food from their orchard, and environmentally-friendly packaging.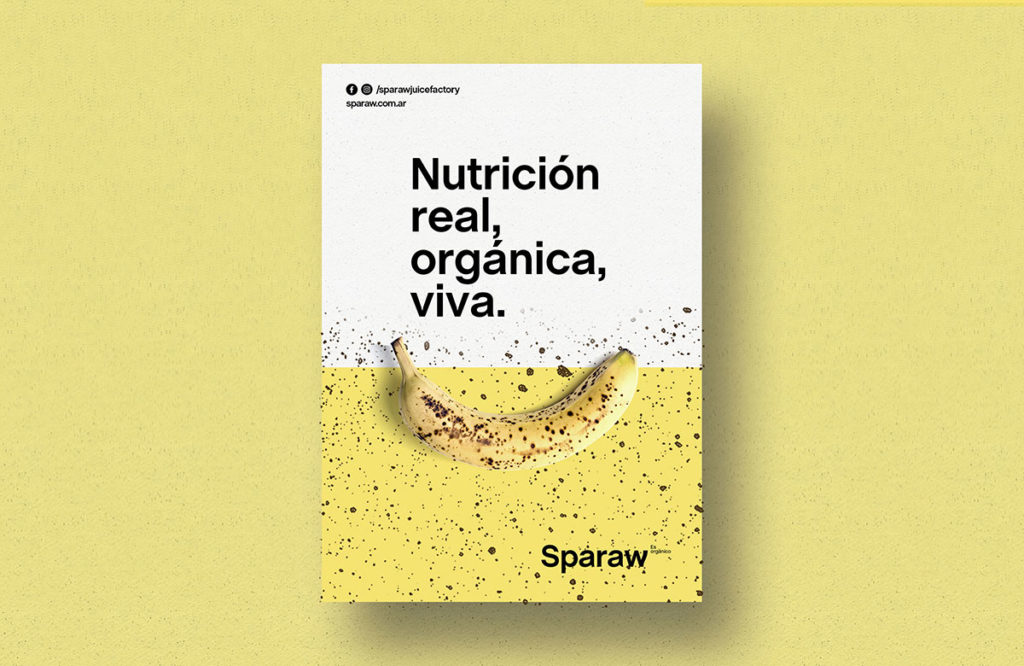 About the project:
Bunker3022 had the challenge to redesign the whole brand and help to setup their first store in Recoleta. We needed to transmit the "organic" concept, but being Sparaw a premium brand, we didn´t want to do it in the obvious way (kraft paper and pallet wooden style). Their processes are so clean and lab styled that using a drafty look didn´t seemed an option. So we got together wit Martín Richards –their talented chef– and started a research about the whole making off.
Te result was a bunch of textures (mixed food, zooming microscopic organisms, bubbling water, splattered food) combined with a fluo pastel color palette which helped us transmit energy.
For the logotype we aimed to develop a solid brand with a strong presence. So we chose a font similar to the Helvetica but with a much modern look (Chalet font) and made a little twist in its morphology so as to conceptualize the soft and human side of Sparaw.
We really enjoyed this project, we believe the result is a strong an inspiring brand."